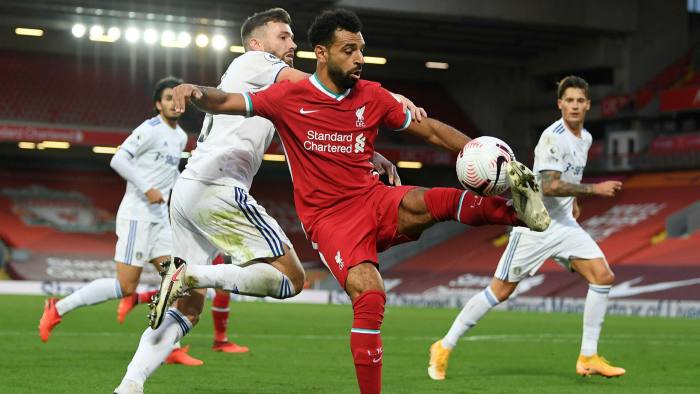 Murad Ahmed, Sports Editor Finacial times
The Premier League has obtained "enhanced" powers to shut down pirate streaming services as the world's most valuable football competition tackles a growing threat to its UK broadcasting deals worth £5bn.
English football's top division told the Financial Times it had secured new High Court Orders, known as a "Super Block," ahead of its new season that kicked off on Saturday.
The competition's popularity has led to the increasingly sophisticated pirate enterprises in recent years, with some even offering illegal subscriptions at a fraction of the price of the Premier League's legitimate pay-TV partners — Sky, BT Sport and Amazon.
Similar court orders have been in place since 2017 but Kevin Plumb, the Premier League's director of legal services, said the latest measures were "not a renewal of previous blocking orders, which were already very effective anti-piracy tools, but a reworked and enhanced system. This will allow us to block more streams than ever before." 
Broadcasters welcomed the expanded powers, which will force internet service providers to block computer servers hosting illegal streams as soon as they are identified by the Premier League's anti-piracy operatives.
"We're seeing a real step change in the effort to tackle piracy," said Sky. 
However, doubts remain over the effectiveness of the measures, as many pirate services run through foreign networks outside the jurisdiction of British law enforcement.  According to the UK's Intellectual Property Office, about a third of people in Britain who streamed live sport used an illegal source in the three months to March 2019 — the latest period for which figures are available. The Premier League said it had "blocked or disrupted" 329,000 illegal streams of matches last season. While executives believe a high percentage of streams are being blocked, the total number available online is not known. Of several people contacted by the FT who admitted to paying roughly £10 a month to use so-called "IPTV" boxes whose offerings include every Premier League match, none reported issues accessing pirate streams to fixtures over the Premier League's opening weekend. 
Last year Yousef Al-Obaidly, chief executive of beIN Sports, the Qatar-based broadcaster that has paid £1.3bn since 2015 to screen the Premier League in the Middle East, said that due to piracy it considers media rights "wholly non-exclusive" and that in future "our commercial offers will reflect that." In Britain, one issue is that only about half of matches in a season are shown live, partly the result of a restriction of televising football at Saturday lunchtimes in the country. The measure is designed to incentivise local fans to attend stadiums, protecting match day revenues for clubs. Pirate services exploit the prohibition by taking overseas broadcasts of matches in the United States or Asia and streaming them to viewers in the UK. The broadcasting blackout has been lifted during the coronavirus pandemic, as matches have been played without crowds since June. The Premier League has allowed all games to be screened until at least the end of this month, after which it hopes to secure approval from the government to allow a partial reopening of grounds from October. Supporters' groups have warned that screening all games live through legitimate broadcasters while there are any curbs on stadium attendance will further push ardent fans towards pirate services. "There has been a generational decline in legitimate sports subscriptions in the under-35s," said Claire Enders, founder of media researcher Enders Analysis. "That is caused a little bit by piracy, but mostly by the attractions of so many other attractive smartphone options." * This article has been amended since original publication to clarify the figure from the Intellectual Property Office