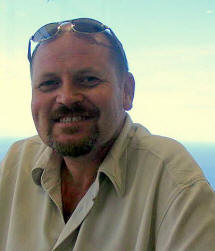 When we established Compusurf back in 2009, we set out our core principles of how we would change the way Internet providers in our area operate. Our focus was to be customer driven with the best customer service on the planet and not sales driven as is the norm. Some of our ideas have since been partly copied by others, things like part time service, however they still have penalties and conditions unlike ours.
Below is an example of two of our core policies that made us the most popular ISP in the area
No Contracts, Our customers stay with us because they want to, this also makes sure we do our very best every day to make them want to stay. With a sales focused contract based ISP, once the sale is made the boss is happy, and as their is no danger of losing the customer the support side of things can sometimes be lacking as its very expensive to operate. In contrast, with a non contract system like ours, once the install is done the work begins hence we have the best support service on the planet. While others spend fortunes on sales and marketing, our money goes to looking after our customers. We don't always get it right and customers are free to go elsewhere if we fail but we are always ready to welcome them back
The second Policy I am talking about here today is a particular hate of mine,
We never ever give a new customer a better deal than an existing customer. if ever we were to offer a promotion, we never have by the way, we always give everybody the best we can, it would be for everybody. We reward loyalty not punish it. We don't suddenly turn around and give a discount to new customers because the sales figures are not up to expectations.