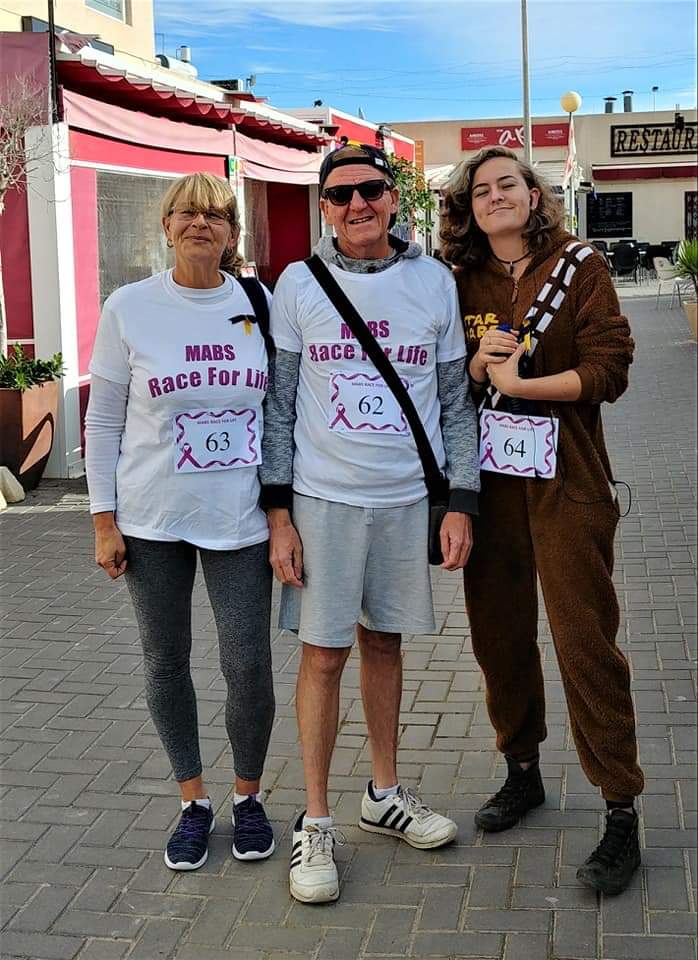 ? MABS RACE FOR LIFE 2018 ?
A really fun morning walking to raise funds for MABS who have helped us so very much over the last 10 months. Jim completed the full 4km walk (with ease!) & to top it all off Team Ryan won the 4km Team trophy & shield ? plus my friend Claire won the Lady's 4km trophy ?
Team Ryan have raised in the region of €250 ?
A massive thank you to our friends & neighbours for your sponsorship ? plus the proprietors & staff from The Trevi Bar, Bar Salud, The Diner Bar & Restaurant, Alley Pallais & Cat's Bar for your support & allowing us to put donation tins in situ over the last couple of weeks ?